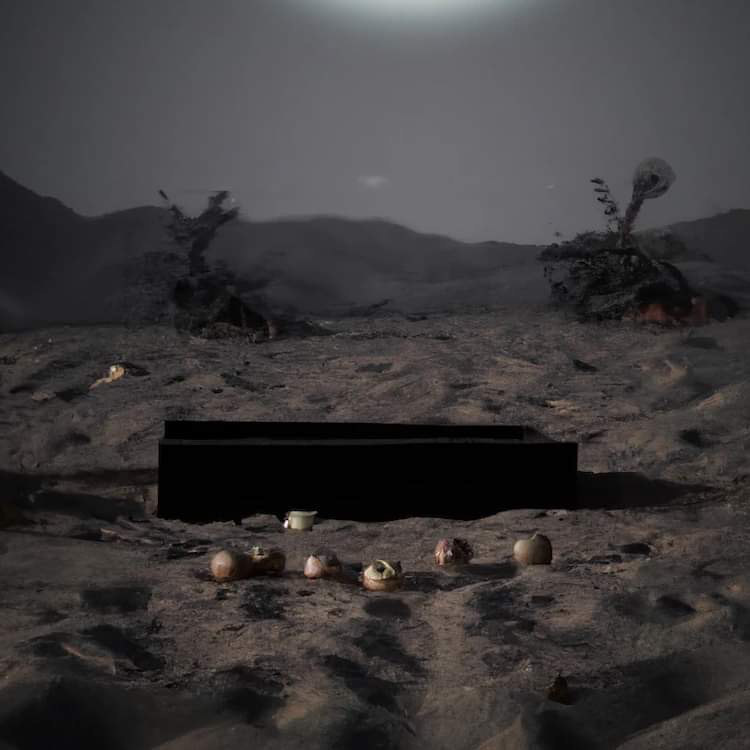 21-25th February 2023

@ 

The Oxford Playhouse



Atop a lonely rock, by the side of a dirt road, in an indeterminate, inhospitable expanse, sits a beggar. Along the very same dirt road comes a man, a bag of apples slung around his neck, dragging behind him a tremendously heavy coffin by a rope. Neither of them seem to know who it's for. Neither are in a rush to find out; they know that they both will, in time. Such is the general futility of things, such as they are. There's supper to be had in the meantime.
An original one-act absurdist stage play in three movements, Deuteronomy is brought to life by the twisted minds at fringe theatre company PigPen Theatre following their standout run at the Gilded Balloon last Summer. Whether you're an absurdist theatre aficionado or a newcomer to the stage, the desert calls you home all the same…